IN-CJ Newsletter 01 March 2022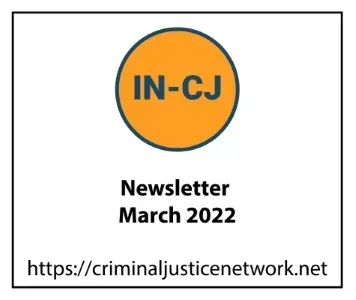 This is the first newsletter from IN-CJ, in which we will be sharing regular updates about the network. One of our aims is to help keep you informed of the latest activities that people like yourself, and others around the world, are discussing about criminal justice practice, study and reform. There's a lot of valuable work that our allies and supporters undertake in their practice that we think it is well worth celebrating. If you want to share a story about something that you are working on, or people and colleagues you are supporting, then we'd be very happy to include and celebrate your work in our future updates. The newsletter is being looked after by Sara and Rob, whose's contact details are below. Send us a message.
Insights Festival 2022 and Newsdesk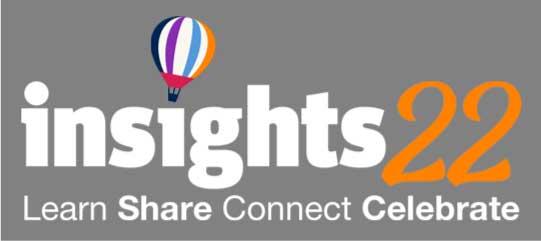 The HMPPS Insights Festival is back, and this year it is bigger and better than before. The Insights festival is a programme of five hundred exciting and unique opportunities to enable criminal justice practitioners to learn, share, connect and celebrate the great work taking place across the criminal justice system in the UK and beyond. Fancy training a prison dog for the day? How about afternoon tea with a judge? Maybe you'd like to find out how prison documentaries are made? Or maybe you'd like to go out on patrol with the Metropolitan Police? Insights22 Festival events are free to attend and are open to all staff and volunteers who work for, and alongside, HM Prison and Probation Service in the UK. Tickets are listed on Insights Festival 22.
IN-CJ Newsdesk 2022 – International Insights Thursday 19th May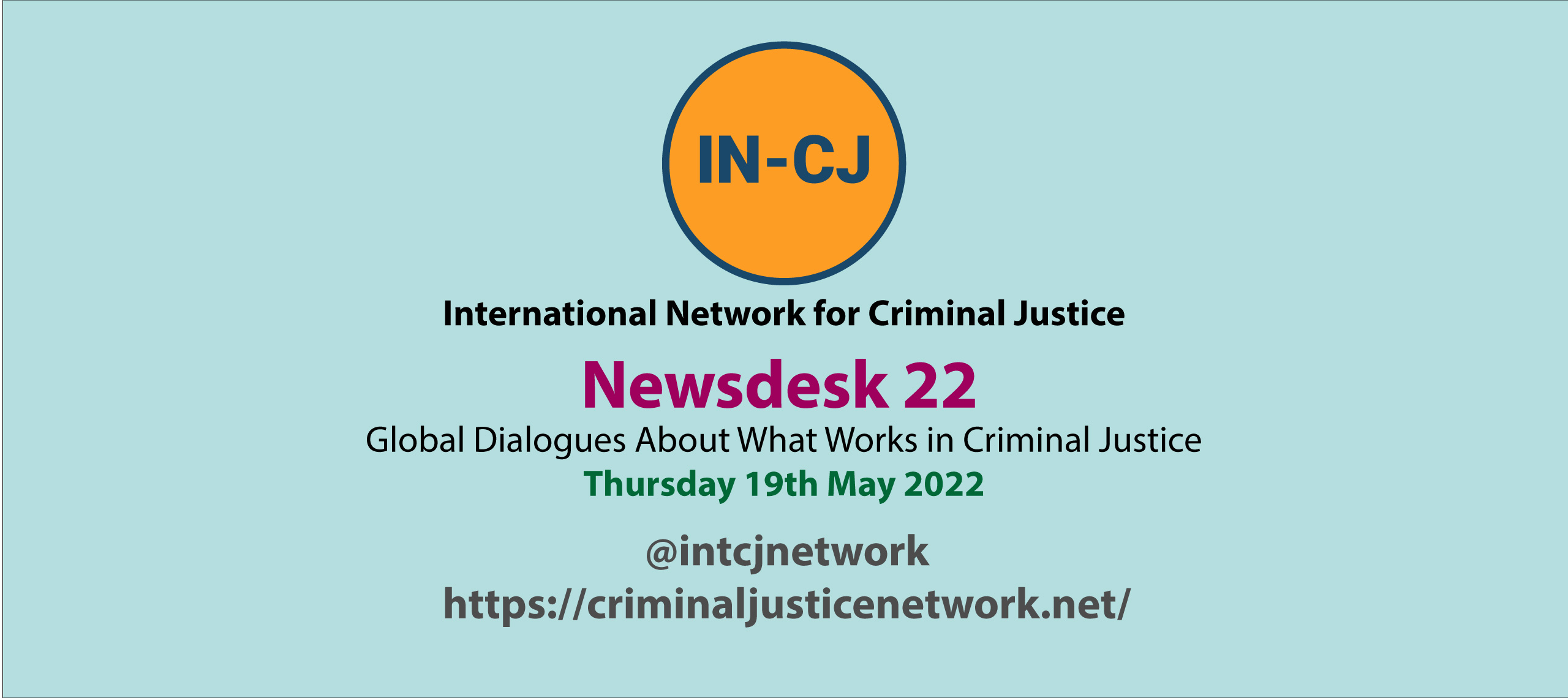 IN-CJ is once again hosting a Newsdesk of global dialogues, with conversations about criminal justice from an international perspective. This year IN-CJ is partnering with HMPPS Insights22, to host a day of online conversations and discussions between people supporting criminal justice around the world. With contributions from Japan, Nigeria, Spain, Norway, Scotland and the United States, and more to be confirmed. We'll be streaming a day of interactive dialogues live on YouTube, so we can connect criminal justice practitioners, so we can gain knowledge and skills about how criminal justice is understood in different places. Our aim is to share ideas and good practice, and to connect and build relationships, while celebrating success.
Book tickets on Eventbrite.
Introducing Dr Joep Hanrath and the IN-CJ Training and Education Hub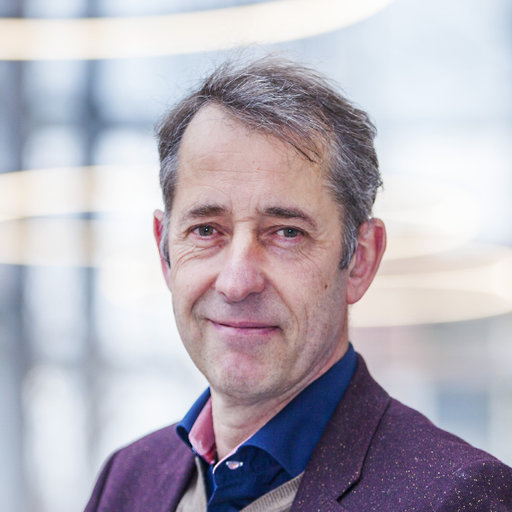 Joep told us that as a lecturer and researcher at the University of Applied Sciences Utrecht, and as a former social worker, his interest is with training and education for criminal justice. For CEP Probation Joep investigated how probation workers are supported in their professional development, which is how he got involved with IN-CJ and the Action and Research partnership.
Joep told us that "the idea around the Training & Education hub is to exchange programs, formats, content for training and education, focused on the development of professionals in the field of criminal justice."  The most important challenge in training professionals to enter the field of work, according to Joep, is to "support each professional so they can integrate both academic and practice-based knowledge."
Joep added that the aim of the Training and Education hub is to "share the diversity of ideas and, where possible, run projects together. To give an idea of what is possible, we are currently working with probation workers from four different countries to write a scenario for online conversation training." Watch the demo here. Joep hopes that the result will be a constructive conversation scenario that can help the probationer agree on a supervision plan which has direct relevance to their work.
Joep is looking forward to getting the hub up and running, and meeting all who are interested in criminal justice practice, and who want to share ideas and experiences of training and education in the field of criminal justice work. You can contact Joep on his email joep.hanrath@hu.nl.
IN-CJ Webinar – Motherhood and Criminal Justice 16th May 2022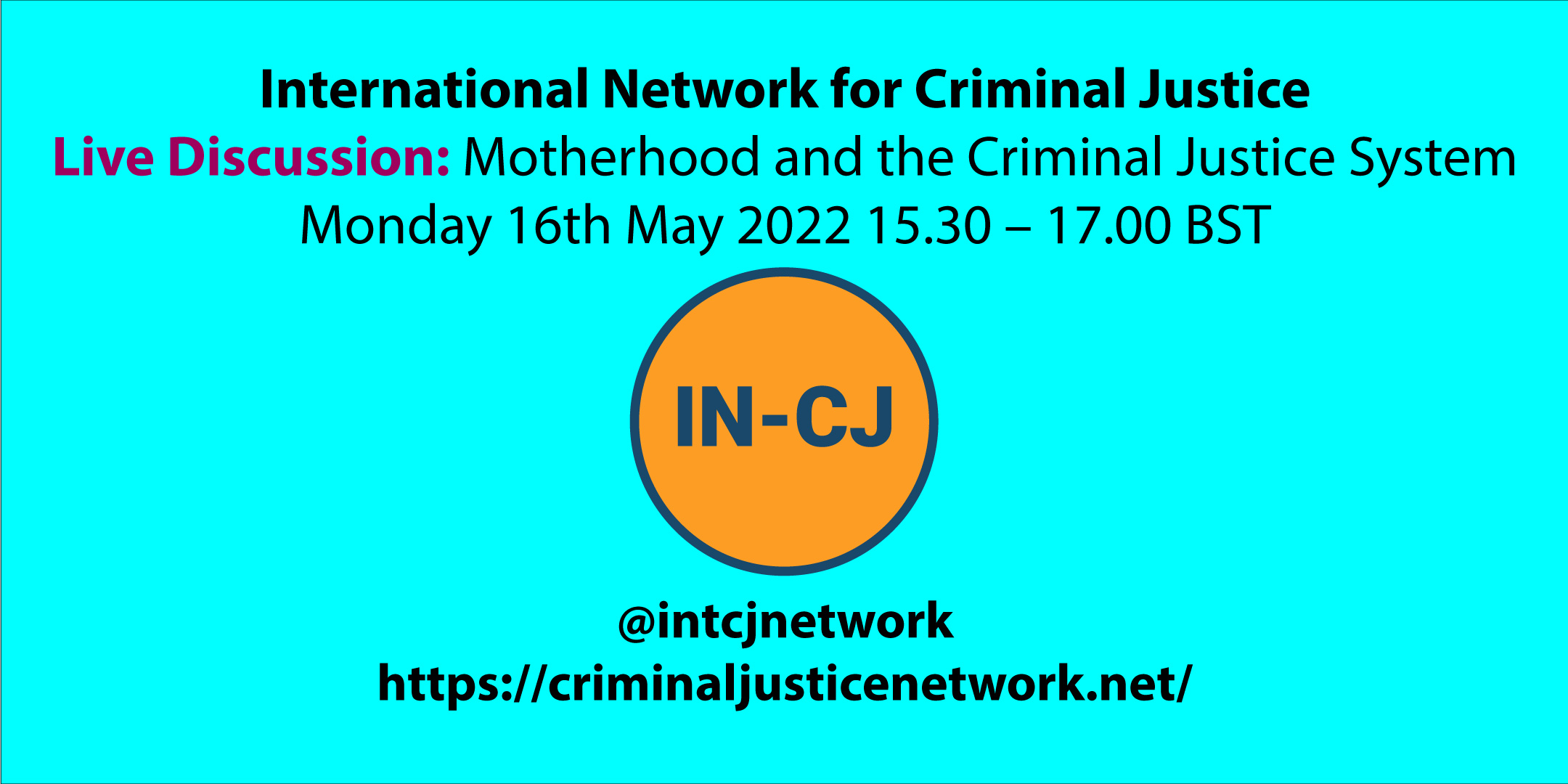 How does being a mother affect women's experience of criminal justice, and how can research and practice respond to the challenges of working a system which is often impervious to, and uncaring about, the issues and facts about women and their children? With a panel of experts and a live audience, IN-CJ will be discussing how being a mother impacts women's experience of criminal justice. The event will be chaired by Sonia Flynn, Executive Director, Chief Probation Officer and Women, Ministry of Justice, UK. Key Speakers include Lucy Baldwin – Senior Lecturer De Montfort University, and Mary Rogan, Associate Professor, School of Law, Trinity College, Dublin. Members of the International Round Table to be confirmed.
Date:   Monday 16th May 2022
Time:  15.30 – 17.00 UK time (16.30 to 18.00 CET)
Tickets are limited to ninety Zoom attendees: Book tickets on Eventbrite.
Email Discussion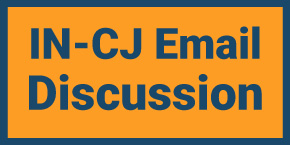 As the IN-CJ networks grows we are looking at different ways to facilitate more meaningful conversations and discussions between our collaborators and supporters. We've set up a JiscMail email discussion list, so we can keep in contact more easily. It's easy to sign up for the email discussion list, just follow this link to JiscMail. We are very happy to see you share information and updates about events, and to draw attention to books, reports or media that you think is relevant, and worth commenting on, to the people who are interested in similar criminal justice issues similar to yourself. Open discussion is essential for a healthy learning network, but remember the basic rules of civil online exchange, moderation, safeguarding and protection.
Something to Share
We are happy to share any future events, project launches, conferences, podcasts, publications that you think would be of interest to the IN-CJ network. If it's work you are proud of, and would welcome feedback and support from the supporters of the network, then let Rob or Sara know, and we'll include it in our next newsletter. Email Sara Ciucci sara.ciucci@dmu.ac.uk or Rob Watson robert.watson@dmu.ac.uk
Getting Involved with IN-CJ
As well as signing up for our mailing list, we also regularly share updates on social media:
And on our website: