Accountability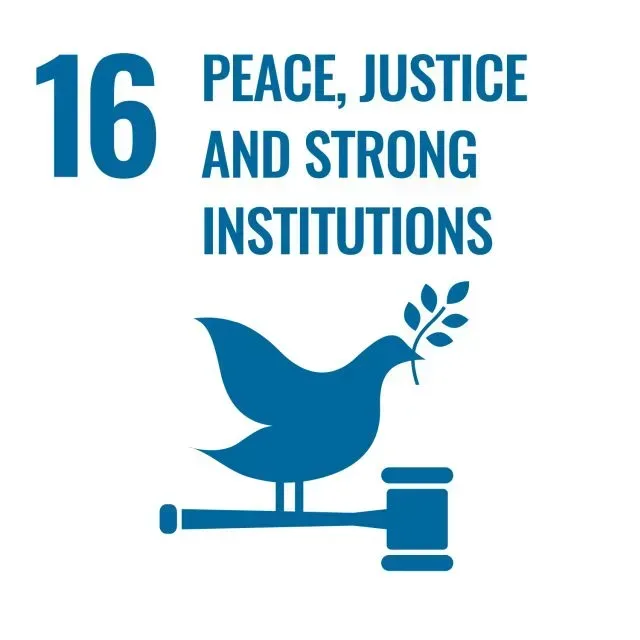 This is a DRAFT Accountability Statement. To contribute to the development of this statement, please sign up to the IN-CJ Discussion Forum.
In fostering the work of the International Network for Criminal Justice, members and supporters agree to uphold a number of core values, including openness, transparency, inclusive participation, equality and accountability. While there are many different models of accountability relevant to different criminal justice traditions and systems around the world, IN-CJ seeks to draw together emerging best practice from different traditions and places, in a way that is relevant and mindful of those differences, based on an intercultural approach to engagement.
Central to the IN-CJ's approach is Goal Sixteen of the United Nation's Sustainability Goals: promoting peace, justice and inclusive societies. Goal sixteen bring brings people from different countries together by asking how we might foster more "peaceful and inclusive societies," and how we can provide "access to justice for all" by "building effective, accountable and inclusive institutions at all levels." In supporting this goal, IN-CJ members and supporters accept that, and in accordance with goal sixteen, "people everywhere should be free of fear from all forms of violence and feel safe as they go about their lives whatever their ethnicity, faith or sexual orientation."
Members and supporters of the International Network for Criminal Justice are committed, therefore, to sharing knowledge and promoting greater understanding of the different ways that criminal justice is defined, managed, accounted for and practised around the world. Members and supporters of the network are committed to working "together to find lasting solutions to conflict and insecurity." We believe that by "strengthening the rule of law and promoting human rights," it is possible to improve and facilitate better understanding of how crime is perceived, understood, accounted for and resolved, in terms of civic and public policy, the practice of policing, judicial oversight, prisons and probation services.
The aim of effective criminal justice practice, we believe, is to determine how social insecurity and injustice – as predicated by crime, corruption and violence, which leads to a destructive impact on individuals, communities and nations – can be minimised, alleviated and justly resolved. Developing community-based responses to crime is one critical option, however this itself requires a degree of community accountability that we believe has to be the product of an inclusive community-based strategy, rather than an institutional or governmental strategy alone.
To address violence and crime within our communities, IN-CJ members and supporters are mindful of the need to identify, test and advocate different approaches to community accountability, which themselves might be modelled as interdependent processes of knowledge and intercultural exchange. IN-CJ seeks, then, to develop activities and resources for the benefit of the members and supporters of the network, based on a systematic exploration of the different values systems that inform each other's work, the institutional frameworks that allow that work to be realised, and the civic and systemic resources that are available to practitioners and advocates in different places, as they are held differentially by people in those dispersed places as part of their lived experiences.
IN-CJ is committed to:
Creating and affirming values and practices that resist abuse and persecution and encourage safety, support, and accountability.
Developing sustainable strategies to address community members' needs by creating processes for reflection and knowledge exchange.
Committing to ongoing development of all members of the community, and the community itself, to transform the conditions that reinforce marginalisation.
Providing support to community members who are underrepresented by demonstrating respect for each person's sense of agency and self-determination.