Postgraduate Development Hub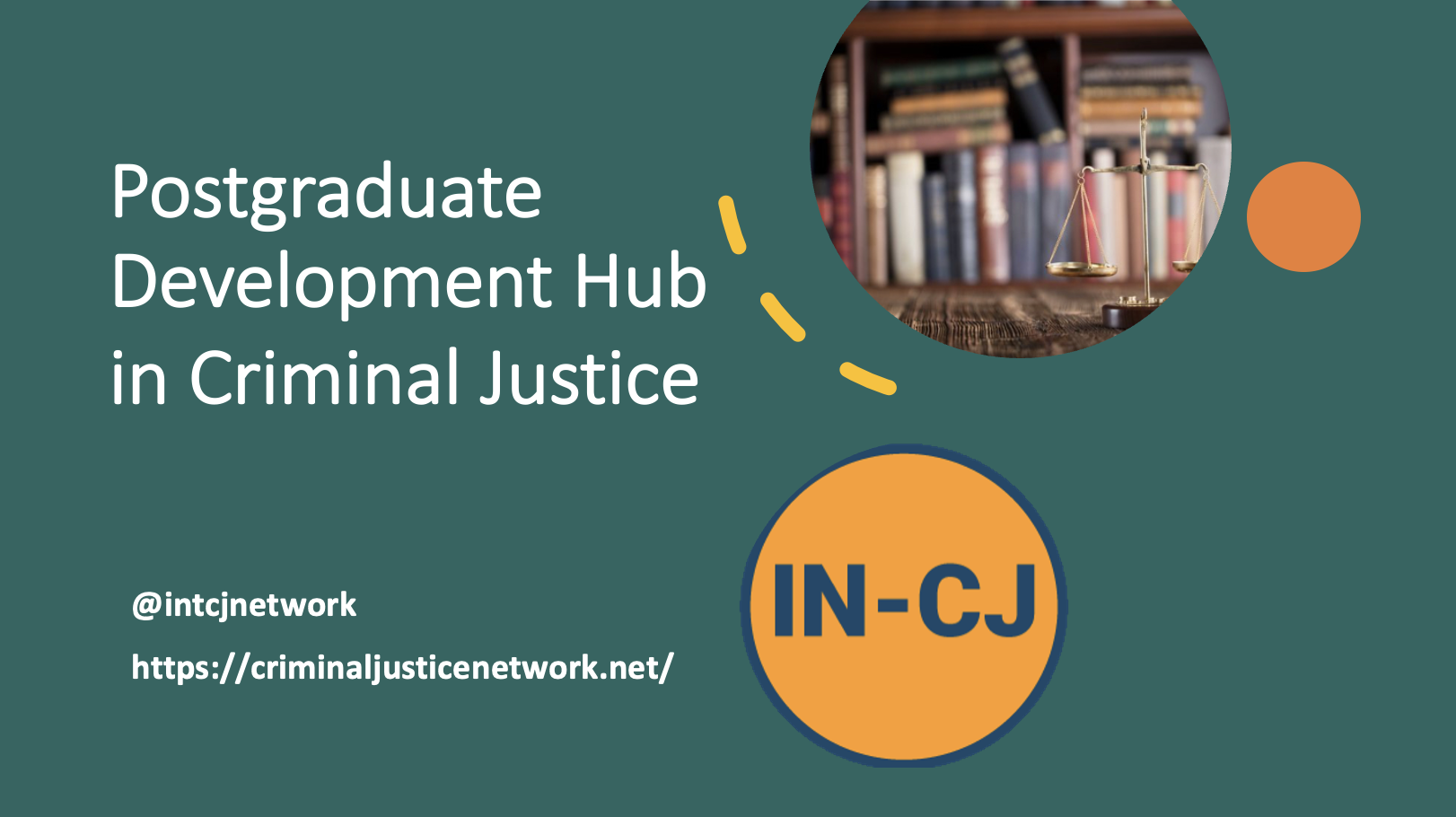 Postgraduate Development Hub in Criminal Justice
There is rich potential among IN-CJ members for knowledge exchange and development opportunities for postgraduate learning – aimed at academics and practitioners. We believe that the perspective of service delivery and of practice enhances theoretical and academic perspectives. The Postgraduate Development Hub aims to use the partnership to focus on postgraduate issues for Universities and organisations that have existing Masters' programmes or postgraduate learning opportunities.
The Postgraduate Development Hub Plans for the coming years include holding an open forum for transparent exchange between members about:
Pooling materials
Curricular development
Modules and development
Shared lectures and seminars
Exchange visits and placements
Immersive learning and lived experience exploring the links between theory and practice
Global and international practice perspectives
Pedagogy
We plan to provide Postgraduate students or practitioners with a location to place working papers on the IN-CJ hubs.
We also plan to offer opportunities to Postgraduate learners to broadcast podcasts and YouTube videos on IN-CJ, to give them recognition and outreach connections with an international audience of criminal justice colleagues.
We are looking to expand the already existing partnership. We welcome any member of universities and organisations operating in the field of criminal justice who are interested in fostering knowledge exchange and developing further postgraduate opportunities to join the hub.
Key contact details:
John Scott – john.scott@dmu.ac.uk
To take part in our discussions, sign-up at the IN-CJ Email Forum.