IN-CJ Live Discussion – Training and Education in Criminal Justice 12th May 2022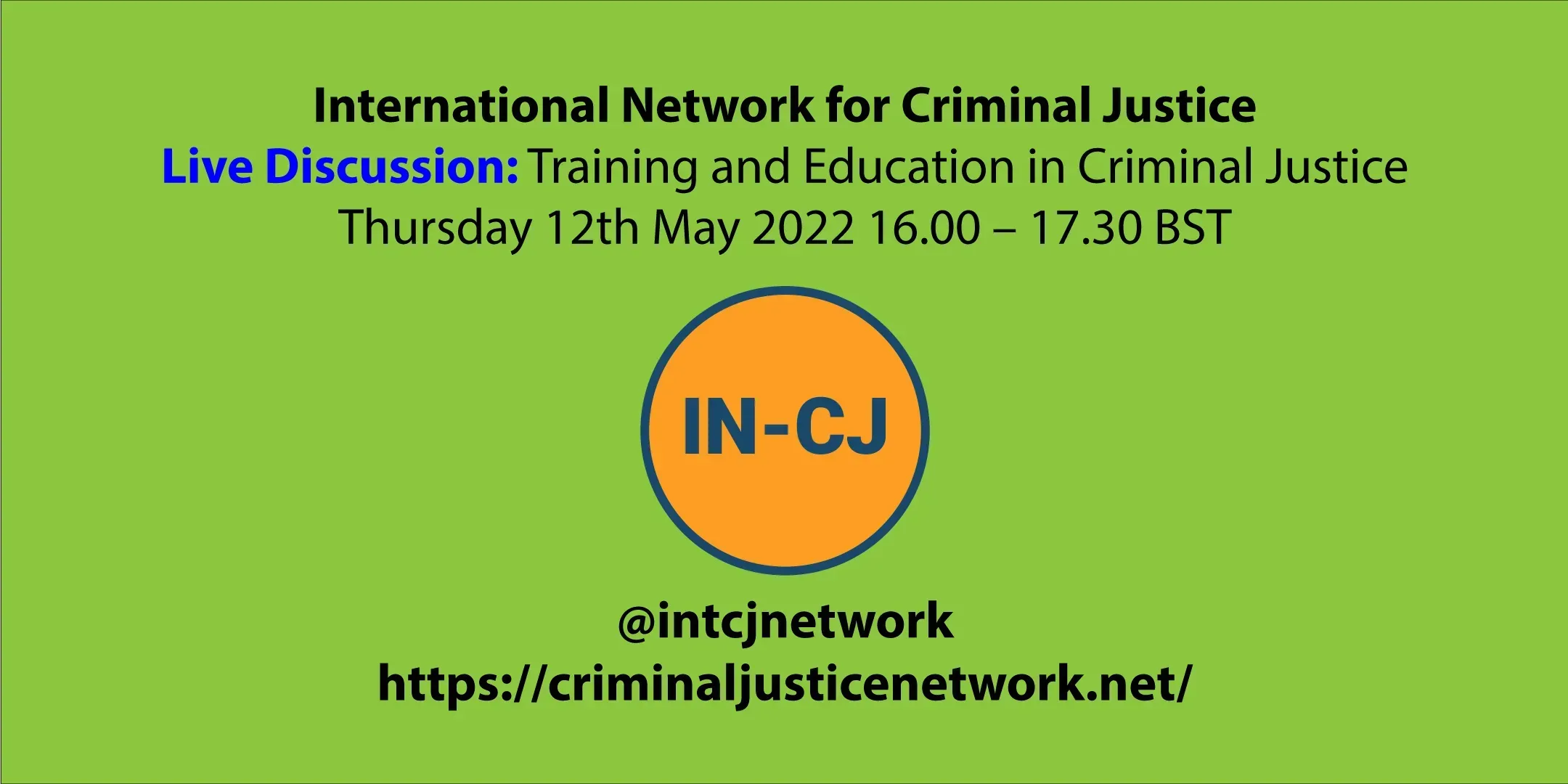 The new IN-CJ Hub on Training and Education focuses on the development of social professionals in the field of criminal justice, through the integration of academic and practice-based knowledge. The hub aims to be a place where practitioners, researchers, educators, and people will lived-experience of criminal justice can exchange ideas and insight for training and education of criminal justice practitioners.
Join the first IN-CJ roundtable discussion on Training and Education to hear and discuss ideas and experiences in training and education in the field of probation, and how this can inform the work of IN-CJ in the future.
Date:   Thursday 12th May 2022
Time:  16.00 – 17.30 UK time (17.00 to 18.30 CET)
Get Tickets on Eventbrite
Follow the Live Stream on YouTube
Key participants include:
Joep Hanrath: Lecturer and researcher at the University of Applied Sciences, Utrecht
Roz Morrison: Senior Lecturer in Probation at De Montfort University (Leicester)
Don John Omale: Professor of Criminology, Federal University Wukari Taraba State, Nigeria
Oncea Gabriel: Associate lecturer in Sociology and Social Work Faculty, Bucharest University