IN-CJ Podcast 045 – What's The Purpose of Punishment?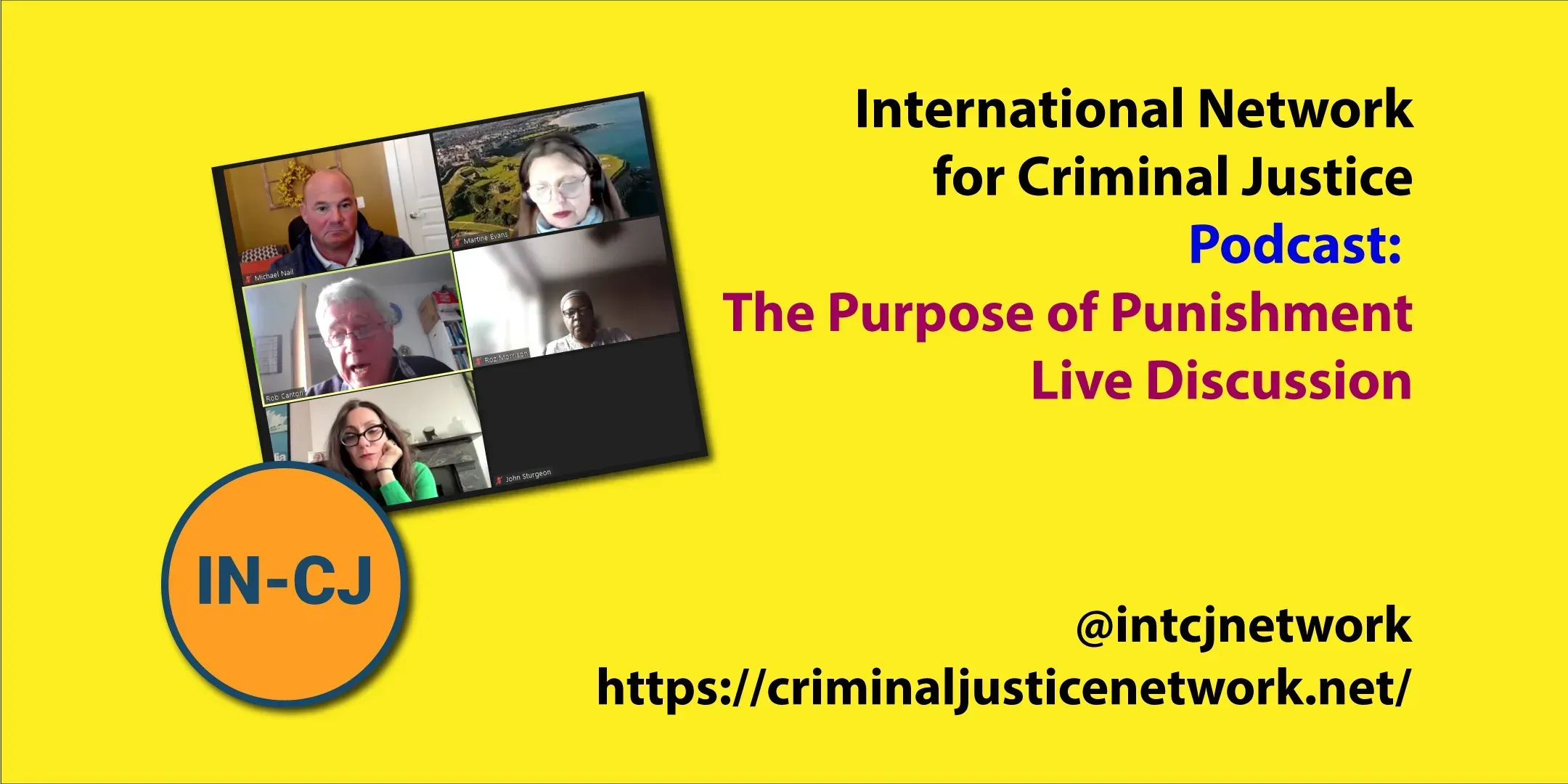 Podcast: Play in new window | Download
Subscribe: Apple Podcasts | Google Podcasts | RSS
In this discussion, Roz Morrison, was joined by Professor Rob Canton, author of 'Why Punish – An introduction to the Philosophy of Punishment' 2017 and 'Punishment – Key Ideas in Criminology' 2022; Michael W. Nail, Commissioner, Georgia Department of Community Supervision and Professor Martine Evans of University of Reims. They explored the role and purpose of punishment, and asked what do we achieve by punishing people who commit crimes? What is the role and purpose of punishment in sentencing by courts? Is punishment a natural response to social transgressions and criminal acts? Does punishment help bring balance and satisfaction to victims of crime? Do we punish people to motivate criminals to reform?
Issues that were considered in the discussion considered how and to what extent it is possible to achieve an effective balance between the needs of institutions and practices of punishment, and whether other countries have different expectations about the role and purpose of punishment? While public policy in relation to crime is often presented as being principled and rational, perhaps there are other influences at work which need to be considered if we are to improve our international penal systems?
IN-CJ is hosting a further opportunity to discuss international perspectives of the role of punishment in criminal justice. Our first webinar was a discussion with a panel of experts. This is being followed by a forum discussion, in which IN-CJ subscribers can discuss the role and philosophy of punishment from different countries' perspectives.
Discussion Forum: 16:00 BST Wednesday 29th March 2023
Ticket bookings are available via Eventbrite:
Book Tickets for the Forum Discussion Here
Each session will be recorded and shared as a podcast and via YouTube afterwards.
To take part in our discussions, sign-up at the IN-CJ Email Forum.