IN-CJ Discussion – International Perspectives on The Role of Punishment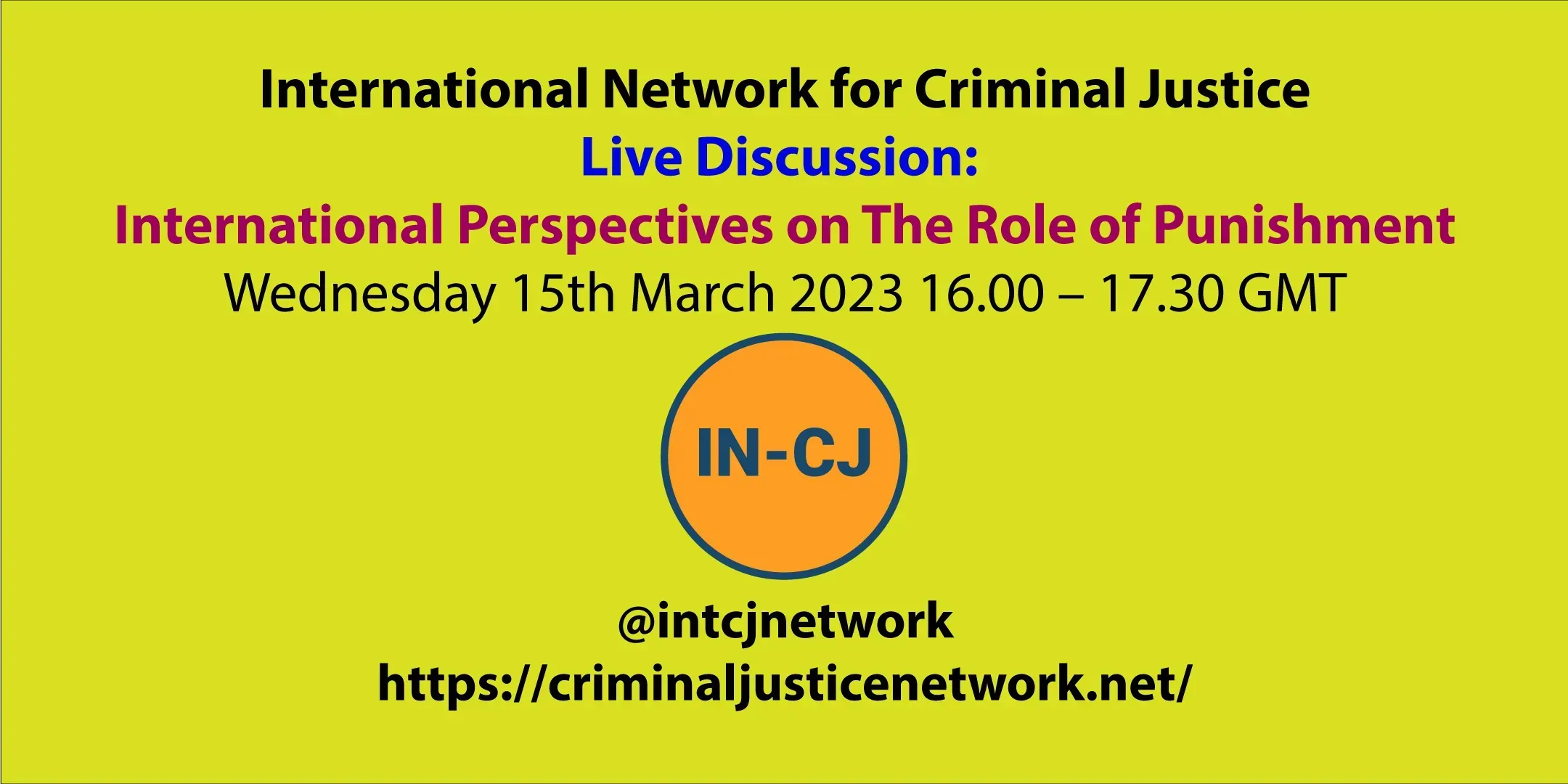 What do we achieve by punishing people who commit crimes? What is the role and purpose of punishment in sentencing by courts? Is punishment a natural response to social transgressions and criminal acts? Does punishment help bring balance and satisfaction to victims of crime? Do we punish people in order to motivate criminals to reform?
In 2020, the United Kingdom government set out its Smarter Approach to Sentencing, which identified the  'purposes of sentencing' which courts must take into account when reaching their decisions. This includes prioritising the need to keep 'dangerous offenders off the streets for longer to protect the public'; 'ensuring that punishment is appropriate for the crime committed'; and working to tackle the many complex causes of offending' while 'providing the opportunity and support to reform for those who truly want to turn their backs on crime.'
In this webinar, our panel of experts will discuss how and to what extent these purposes can be achieved by the institutions and practices of punishment, and whether other countries have different expectations about the role and purpose of punishment? While public policy in relation to crime is often presented as being principled and rational, perhaps there are other influences at work which need to be taken into account if we are to improve our international penal systems?
IN-CJ is hosting two opportunities to discuss international perspectives of the role of punishment in criminal justice. The first webinar is a discussion with a panel of experts, with selected contributions from invited guests. This will be followed by a forum discussion, in which IN-CJ supporters will discuss the role and philosophy of punishment from different countries' perspectives.
Webinar: 16:00 GMT Wednesday 15th March 2023
Discussion Forum: 16:00 BST Wednesday 29th March 2023
Ticket bookings are available via Eventbrite:
Book Tickets for the Webinar Here
Book Tickets for the Forum Discussion Here
Each session will be recorded and shared as a podcast and via YouTube afterwards.
To take part in our discussions, sign-up at the IN-CJ Email Forum.