IN-CJ Webinar – Decolonisation, Cultures and Communities in Criminal Justice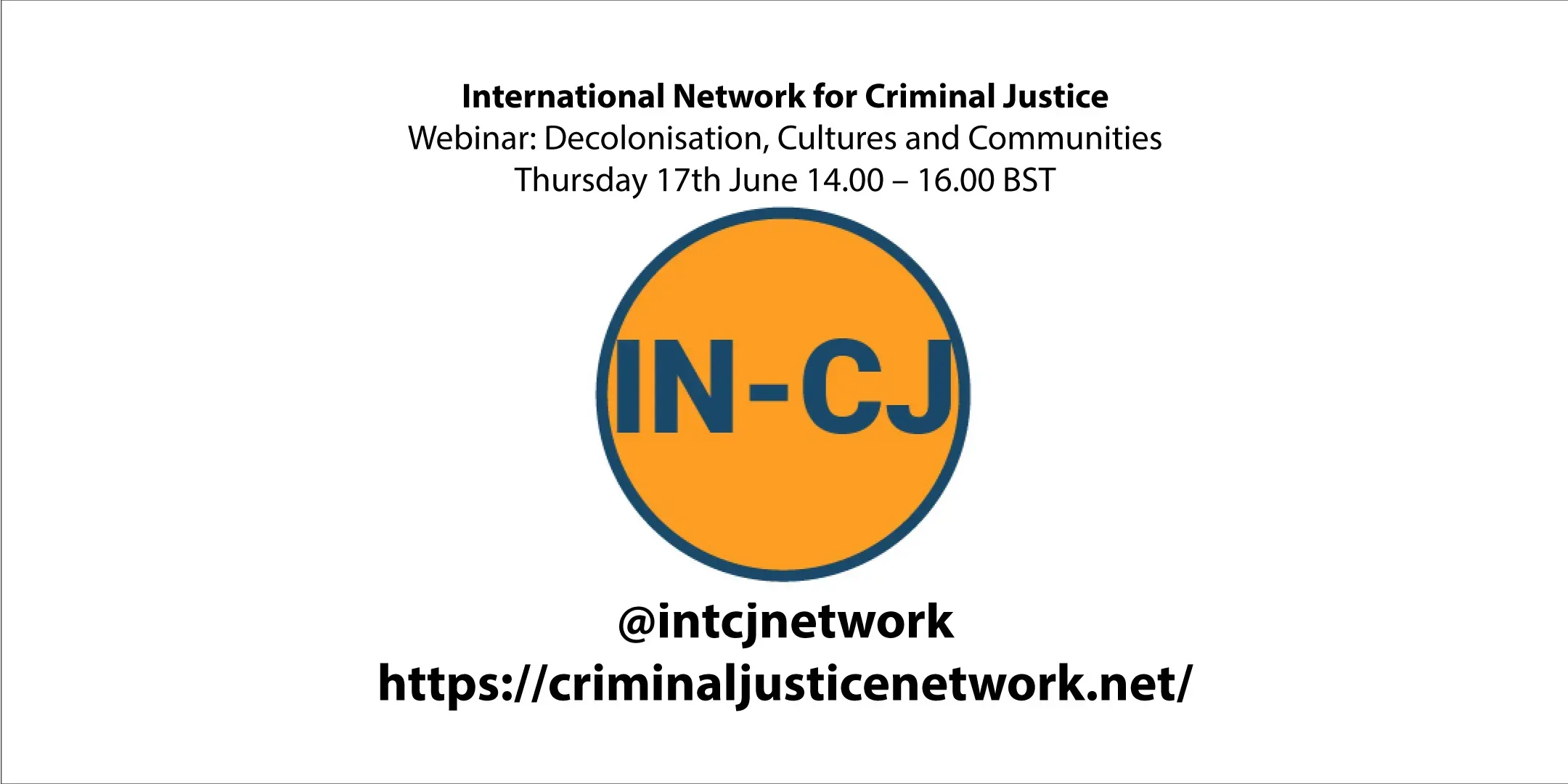 The International Network for Criminal Justice is hosting our second international webinar on the topic of Decolonisation, Cultures and Communities. DMU is among the universities that is recognising that our approaches to learning, teaching and research commonly assume western, European or Anglo-American perspectives which can represent an incomplete or even distorted understanding of topics and the ways in which they might be explored. This is the second seminar on this subject and, as in the first seminar (recording available online at https://criminaljusticenetwork.net/), these matters are to be discussed by an international panel who will bring perspectives from other countries, precisely in accord with the aspiration to decolonise.
The programme includes presentations from colleagues in Canada, Nigeria and Romania. Each presentation is followed by questions from the audience. In answering these questions, the presenters are joined by a panel, chaired by Kaushika Patel (Interim Deputy PVC for Equality, Diversity and Inclusion, Deputy Dean for the Faculty of Health & Life Sciences, DMU).
Presenter(s):
Denis Bracken, Professor Emeritus, Faculty of Social Work, University of Manitoba
Don John Omale, Professor of Criminology, Federal University Wukari Taraba State, Nigeria
Ioan Durnescu, Professor, Faculty of Sociology and Social Work, University of Bucharest
Key contact details:
Professor Rob Canton – RCanton@dmu.ac.uk
Registration via Eventbrite.