IN-CJ Newsdesk Update – Enhancing Mental Wellbeing in Critical Occupations and Criminal Justice Settings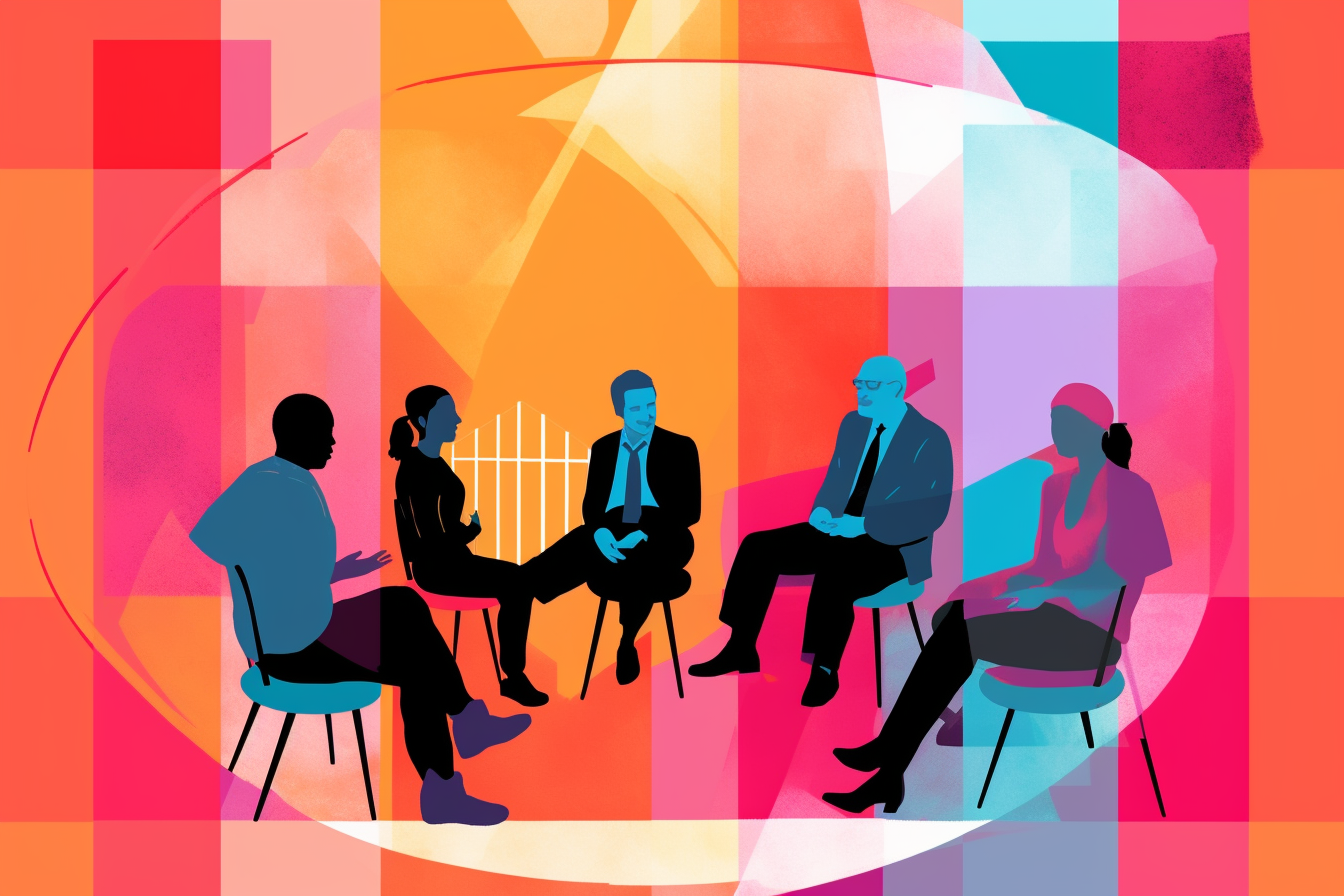 We are pleased to let you know that we have confirmed three sessions for the IN-CJ Newsdesk on 21st June, which will be streamed live as a set of connected conversations and dialogues from around the world. This year, the newsdesk is based on the theme of Enhancing Mental Well-being in Critical Occupations and Criminal Justice Settings.
As international criminal justice practitioners, we understand the pressure that our professions exert on our own psychological well-being, and those of people we are supporting. Often working in demanding environments, we face the challenge of being exposed in different ways to trauma and mental health stresses.
However, it is crucial to remember that harm or damage is not inevitable. With the right tools and support, we can not only survive but thrive in one of the most demanding roles within the mental health arena. In an effort to address these issues and provide valuable insights, we recently organized an online symposium focused on enhancing mental well-being in critical occupations and criminal justice settings.
Our aim for the Newsdesk for 2023 is to share insight and valuable knowledge drawn from the valuable experience and knowledge of our contributors. We are working on the running order, but our sessions will include:
Trauma Informed Approaches
In this session, Professor Joanna Clarke, a renowned psychologist, will share tips and tools for thriving in critical occupations. Recognizing the unique challenges faced by those in the criminal justice system, Professor Clarke will examine the importance of trauma-informed approaches. Her question and answer session will discuss valuable strategies to prevent psychological harm, while boosting well-being in high-pressure environments. Participants will have the opportunity to gain insights into enhancing their own mental well-being while effectively supporting others.
Women in Prison and their Loved Ones
Anastasia Lapintie and Sari Lönnberg, experts in women-specific work, will lead a thought-provoking discussion on the significance of mental well-being for women in prison and their loved ones. They are aiming to shed light on the statistical prevalence of mental health issues among incarcerated women, and the subsequent impact on behaviour, decision-making, and emotional regulation. The speakers are going to explore the critical role that relationships and support outside prison walls play in the mental well-being of incarcerated women. Attendees will have the opportunity to explore the challenges faced by women in prison and their loved ones, and gain insights into effective support strategies.
Specialized Mental Health Supervision in Probation and Parole
Kasey Barton, Ywkesha Garvin, Chris Burke, and Jolie Blackmon, are community supervision officers from the Georgia Department of Community Supervision. They will lead a live-streamed discussion on specialized mental health supervision in probation and parole. They will be exploring the advantages of specialized mental health caseloads in community supervision. The session will introduce the 'consultation component' and its role in mental health supervision. Participants will gain valuable insights into the duties of mental health officers, the impact of the caseload on those being supervised, and the reasoning behind the addition of the consultation component.
Book the 21st June in your diary, and we'll update the details of how to stream these conversations shortly. You can receive updates if you subscribe to our newsletter.
These are just some of the sessions we'll be hosting for the newsdesk. Highlighting how by embracing trauma-informed approaches, recognising the unique challenges faced by women in prison, and implementing specialised mental health supervision, we hope we can foster a supportive environment that promotes mental well-being within our international criminal justice community.
We aim to apply these insights to our future conversations across the IN-CJ network, as we strive to help advocates of good criminal justice practice to thrive in their critical roles. Together, we can create a positive impact on the well-being of individuals within the criminal justice system.