Digital Technology In Prisons and the Impact of Covid-19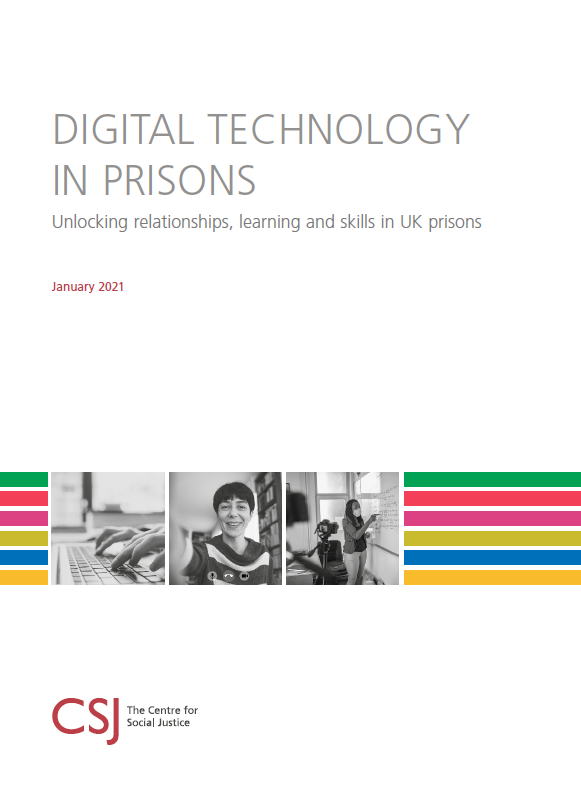 The Centre for Social Justice, a social reform think-tank in the UK has released a report on Digital Technology in Prisons. The report notes that
"Our prisons are almost entirely offline. The majority of prisons in England and Wales do not have the cabling or hardware to support broadband, with just 18 out of 117 prisons possessing in-cell cabling. Remarkably, even prison staff do not have access to the internet, such as video conferencing services. Some lower-risk prisoners in lower category prisoners may have highly restricted access via an internal system, principally for minimalist email services, but this is the exception, not the rule. Many older prisoners serving longer sentences have never held a digital device."
And that
"Because of the lockdown, almost all prisoners in England and Wales have been confined to their cells for up to 23.5 hours per day. A prisoner who successfully sustains a family relationship is 39 per cent less likely to reoffend than one who does not, yet prisoners have been barred from seeing their relatives, with family visits completely forbidden. Video calling has been installed across the prison estate, but prisoners are entitled to just one 30-minute call per month. As such, many family relationships have completely broken down."
The evidence presented in the report resonates with the discussion that took place in the IN-CJ international webinar, about digital engagement in prisons. The Centre for Social Justice calls for a change in expectations here in the UK, and suggests that while "the conditions imposed on prisoners as a result of the lockdown has exposed a preexisting problem," prisons in England and Wales remain "rooted in a pre-digital age." According to the report authors,
"If this is allowed to continue, our prisons will serve not as places of reform, but as drivers of exclusion, systematically denying the prison population access to education and training, and leaving them unable to work."
The report argues that it is time to modernise the UK system, and that we should seek to "redress the exclusion of prisoners from the world outside the prison walls – by installing controlled broadband facilities throughout the prison estate."
Clearly this is an issue of growing concern with many implications for practice and policy, not just in the UK, but across the world. Is access to digital technology something that prisoners benefit from? Should we be reforming our criminal justice system to make access to digital tools central to the reform process? If we only put reform in the context of organisation efficiency, will we achieve the aim of reducing reoffending and enabling a positive return to community life? What can we learn about practices and practitioners around the word?