IN-CJ Discussion – Motherhood and Criminal Justice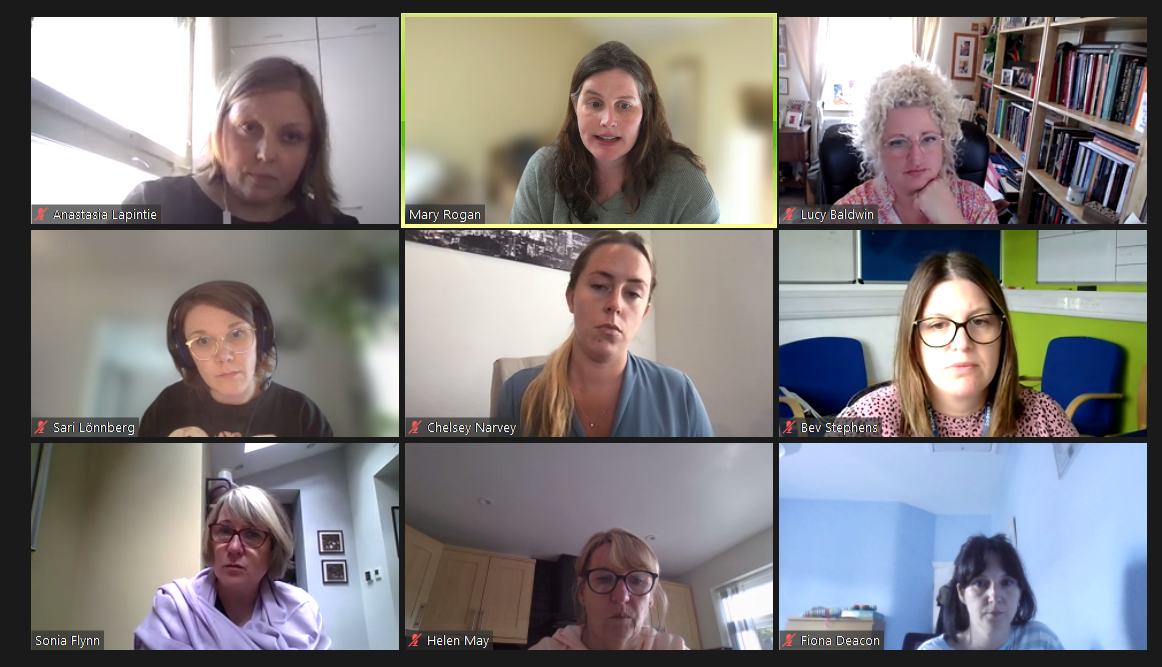 Podcast: Play in new window | Download
Subscribe: Apple Podcasts | Google Podcasts | RSS
How does being a mother affect women's experience of criminal justice, and how can research and practice respond to the challenges of working a system which is often impervious to, and uncaring about, the issues and facts about women and their children? In this IN-CJ roundtable discussion, Dr Lucy Baldwin spoke about her research with criminalised mothers, and her ongoing work with prisons and probation in the UK. Lucy's research focusses on the importance of recognising maternal trauma, maternal identity and maternal emotion for mothers either in prison or under supervision. Lucy shared her insights from the Sodexo 'Motherhood Project', a project that seeks to improve care and conditions for imprisoned mothers and grandmothers.

The panel members took up this discussion, sharing practical advice from practice and more general policy observations.  
The event was chaired by Sonia Flynn, Executive Director, Chief Probation Officer and Women, Ministry of Justice, UK
Key Speakers included:
Lucy Baldwin – Senior Lecturer, De Montfort University.
Mary Rogan, Associate Professor, School of Law, Trinity College, Dublin.
Bev Stephens – Womens Policy Lead Sodexo, England: Serving HMP Peterborough and HMP Bronzefield (the largest women's prison in Europe). Bev is responsible for overseeing policy and practice development within both establishments and work closely with grassroots staff, residents and senior leadership to ensure that women in our care receive good quality, consistent and safe care.
Sari Lönnberg – Expert on working with criminalised women, Finland: Sari Currently works in two projects specialising on supporting women in prison and after the release. The See the Women project offers individual counselling and support in mental health issues, substance abuse, emotional, behavioural or identity challenges in which counselling is offered by a professional or an expert by experience. The Väkevä project focuses on developing a rehabilitation program for criminalised women with behavioural problems, like violent behaviour or severe emotional difficulties, working with a psychologist to help with rehabilitation.
Anastasia Lapintie – Team leader, Family Work, Finland: Anastasia's Family Work supports offenders and their families and loved ones, especially in the crisis caused by crime and imprisonment, in which one-on-one support is offered, for example, to strengthen parenthood, adjustment to the situation, and to mitigate the negative impacts of parental imprisonment. Family Work organise camps for prisoners and their families, intensive family and couples counselling, peer-support groups for children with a parent in prison, as well as support for parents of prisoners, in addition to developing tools and training for professionals who engage with these families.
Chelsey Narvey – Assistant Professor, Sam Houston State University:
Issues questions covered:
Values and ethics of use of prison for women and mothers – are services child prepared? 
What does the research tell us? 
Why are male dominant models still applied in our systems? 
Are there positives for future services? 
Where will practice take us in the coming years? 
What should researchers be thinking about now?