IN-CJ Newsdesk 2023 – Understanding the Needs and Challenges of Families Where a Parent has Mental Health Difficulties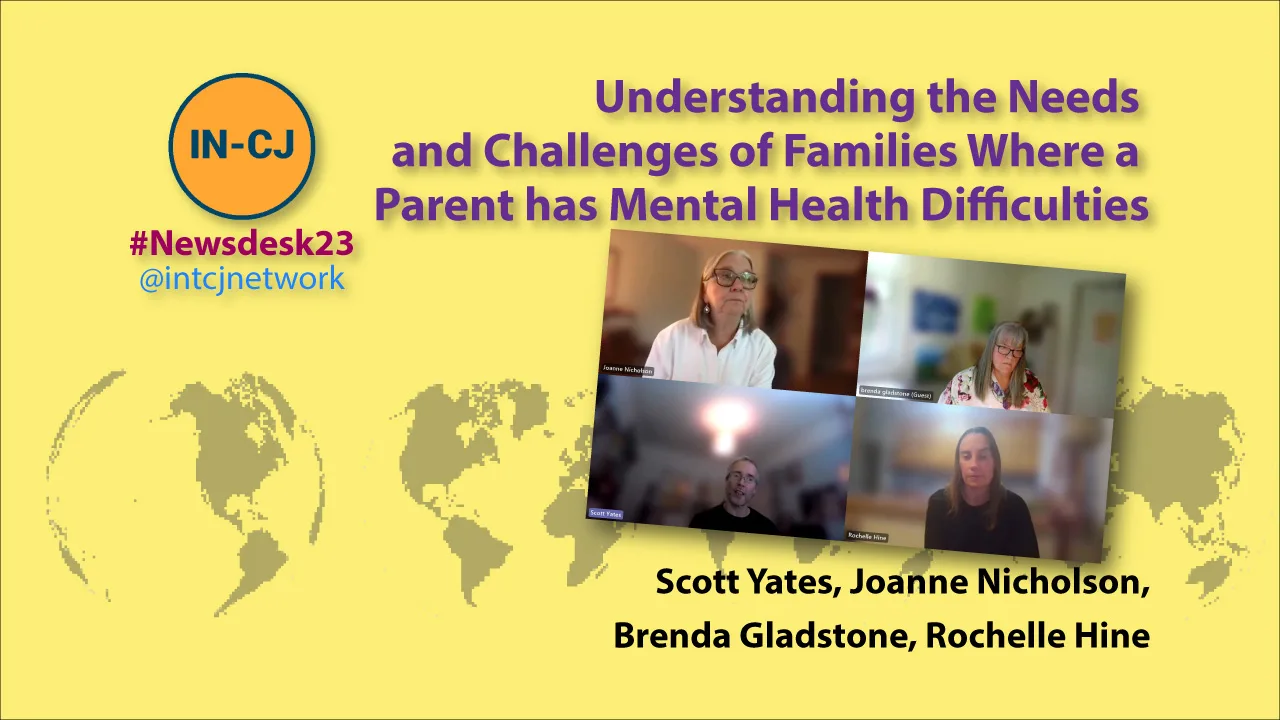 Podcast: Play in new window | Download
Subscribe: Apple Podcasts | Google Podcasts | RSS
In this session from the IN-CJ Newsdesk 2023, Dr Scott Yates and colleagues discussed the challenges faced by young people and families where a parent has mental health difficulties, and what might bring them into the criminal justice system. They draw on their experiences in various countries, and discuss how social services work with these families and consider some key messages from our research fields for how support can be improved so that its possible to minimise the risk of negative outcomes, including the need for criminal justice interventions.
Scott is an Associate Professor in Psychology at De Montfort University. He has conducted research on many aspects of health and illness, and for the past decade has specialised in research around support for and experiences of families where a parent has mental health challenges.
Joanne Nicholson of Brandeis University, Professor in the Institute for Behavioural Health and a clinical and research psychologist with over 30 years of experience working with parents with serious mental illnesses and their families.
Brenda Gladstone of the University of Toronto, who is Associate Director of the Centre for Critical Qualitative Health Research, University of Toronto.
Rochelle Hine of Monash University. Rochelle is a lecturer at Monash Rural Health. Rochelle's mental health research focusses on prevention and early intervention, grounded in a social justice framework and an understanding of the social and economic factors that influence mental health outcomes.